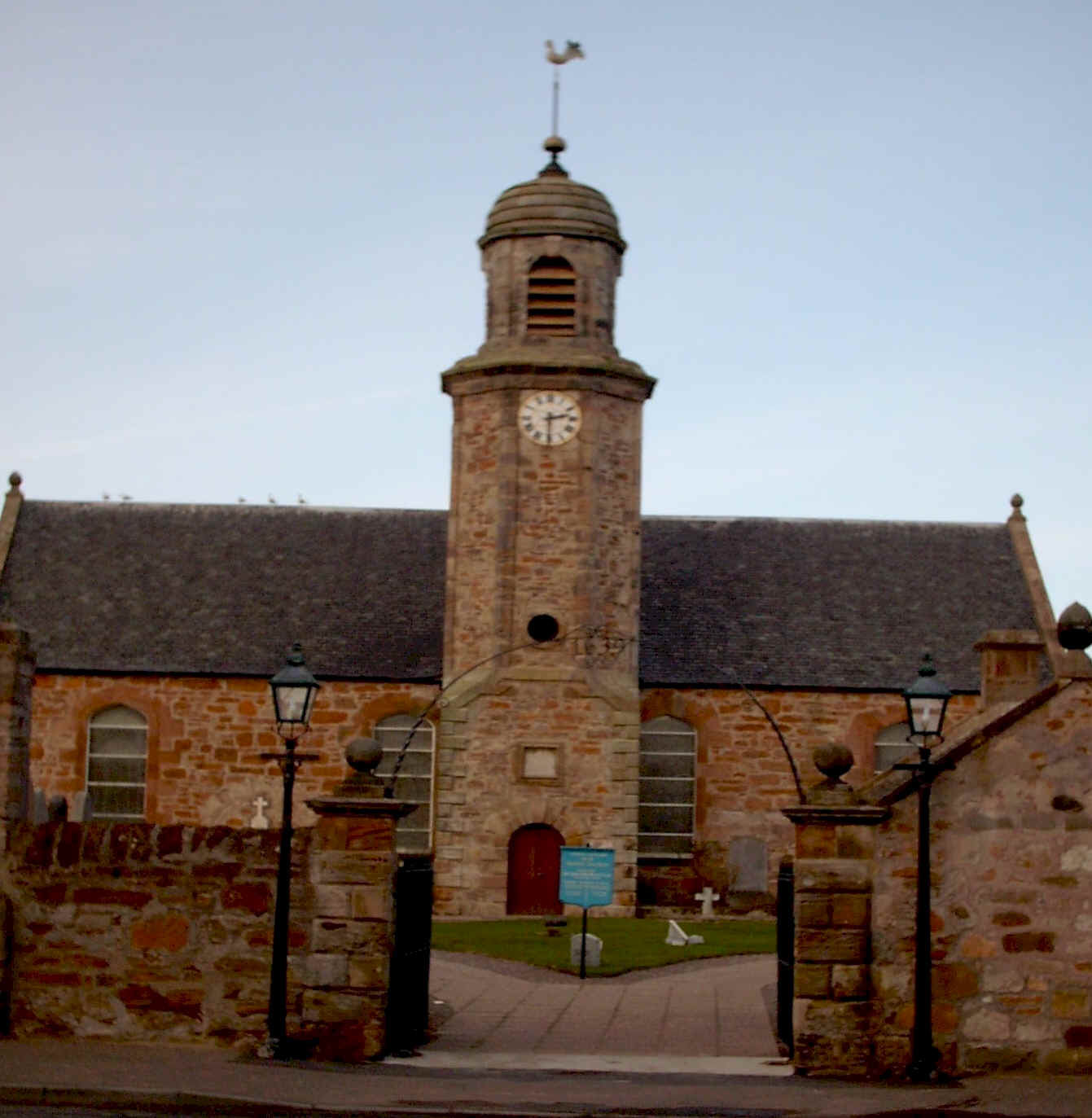 A pair of Victorian street lamps, originally from Elie Station, was rescued from the car park of the former Golf Hotel in Bank Street when it closed in October 2001. The lamps were purchased for preservation by Elie Postmaster Graham Meacher. They required extensive restoration work and this was expertly carried out by Ron Forgan of Kilconquhar.
The lamps were gifted to the Community Council for installation at a suitable site to mark the Queen's Golden Jubilee in 2003. The site selected was the main entrance to the Kirk in the village centre and is very appropriate. The lamps were formally presented to the Chairman of the Community Council, Robert Allan, by Graham Meacher on Christmas Eve 2003 during a short Service of Dedication led by the Minister, Revd Iain Paton.
A Ceilidh to mark St Andrew's Day and organised by the Outreach Committee, was held at Elie Parish Church Hall on Friday 27 November 2004. It was a great success with over 80 people of all ages coming along to enjoy a varied programme of traditional songs, music and dancing.
The busy programme included local talent such as David Bowers on the accordion, Tom and Karyen Hall on guitar and fiddle respectively, a surprise contribution of a song and joke from Lindsay Wardrop and a set of 3 tunes by Ken Nisbet (fiddle) and Martin Wardrop (guitar). There was lots of dancing and the whole evening was expertly brought together by Master of Ceremonies and DJ Steve Blaney. A light supper of haggis, neeps and tatties was served and everyone who attended had a great time - as the following photographs testify (photographs courtesy of Ron Black).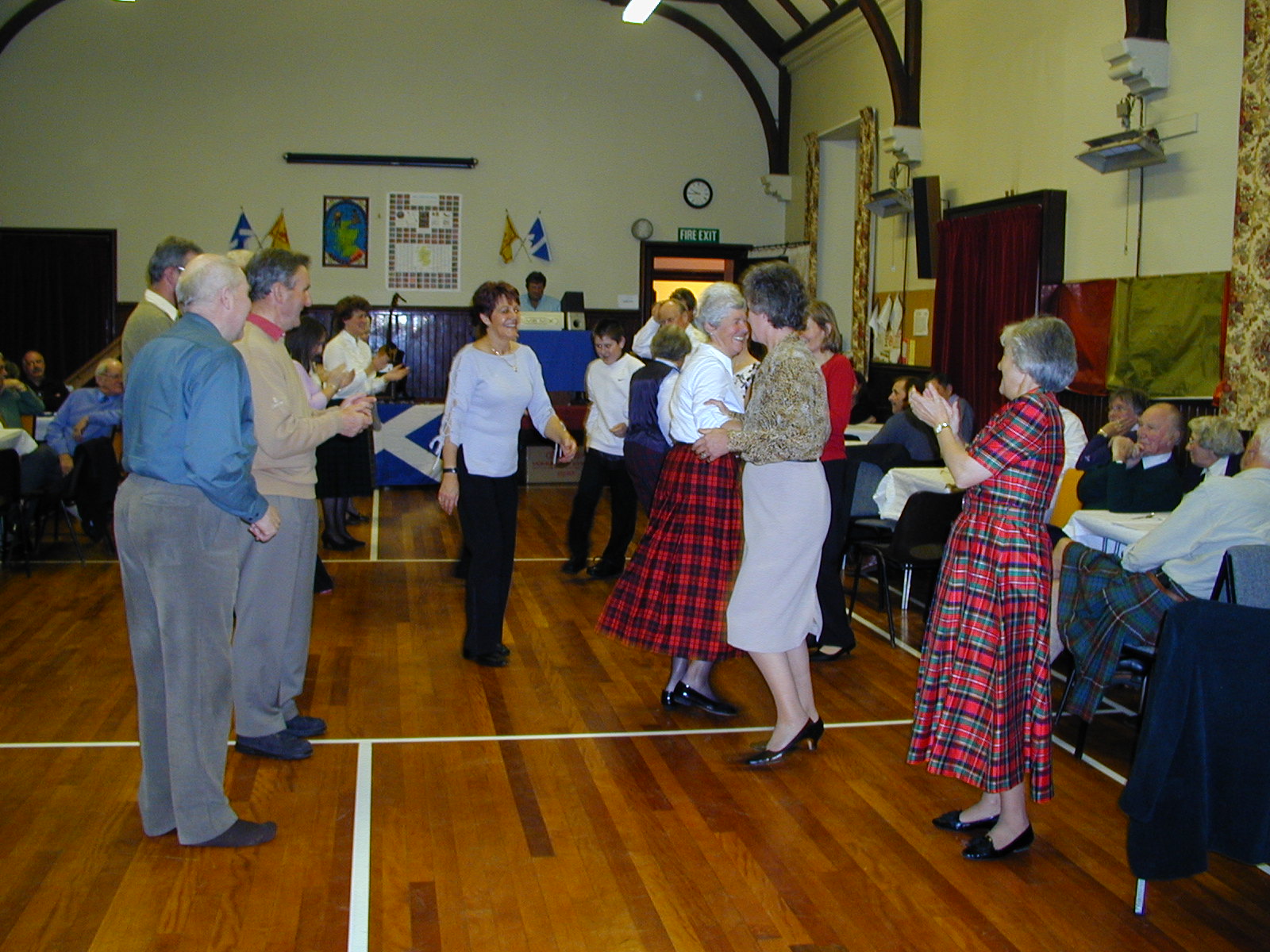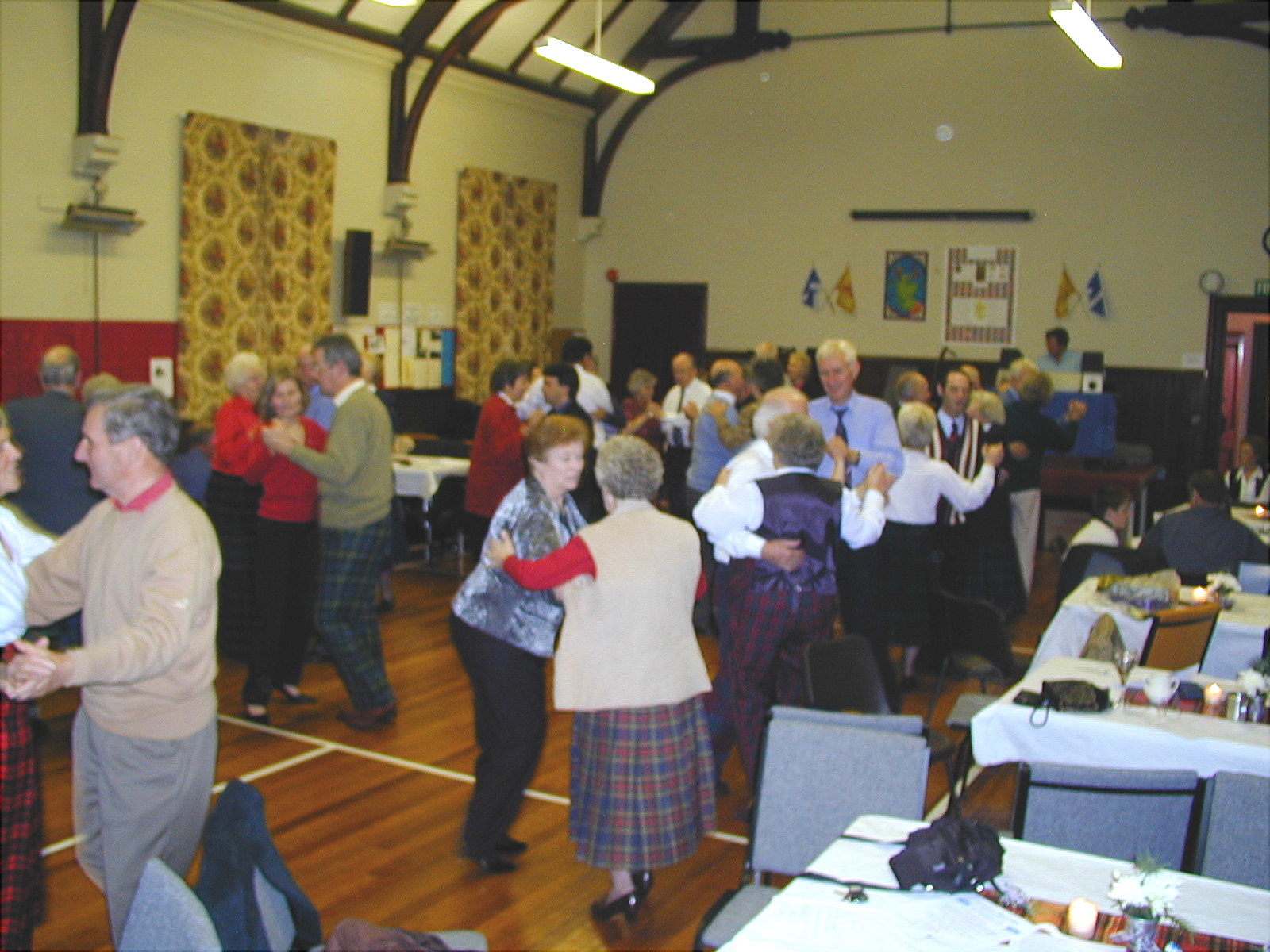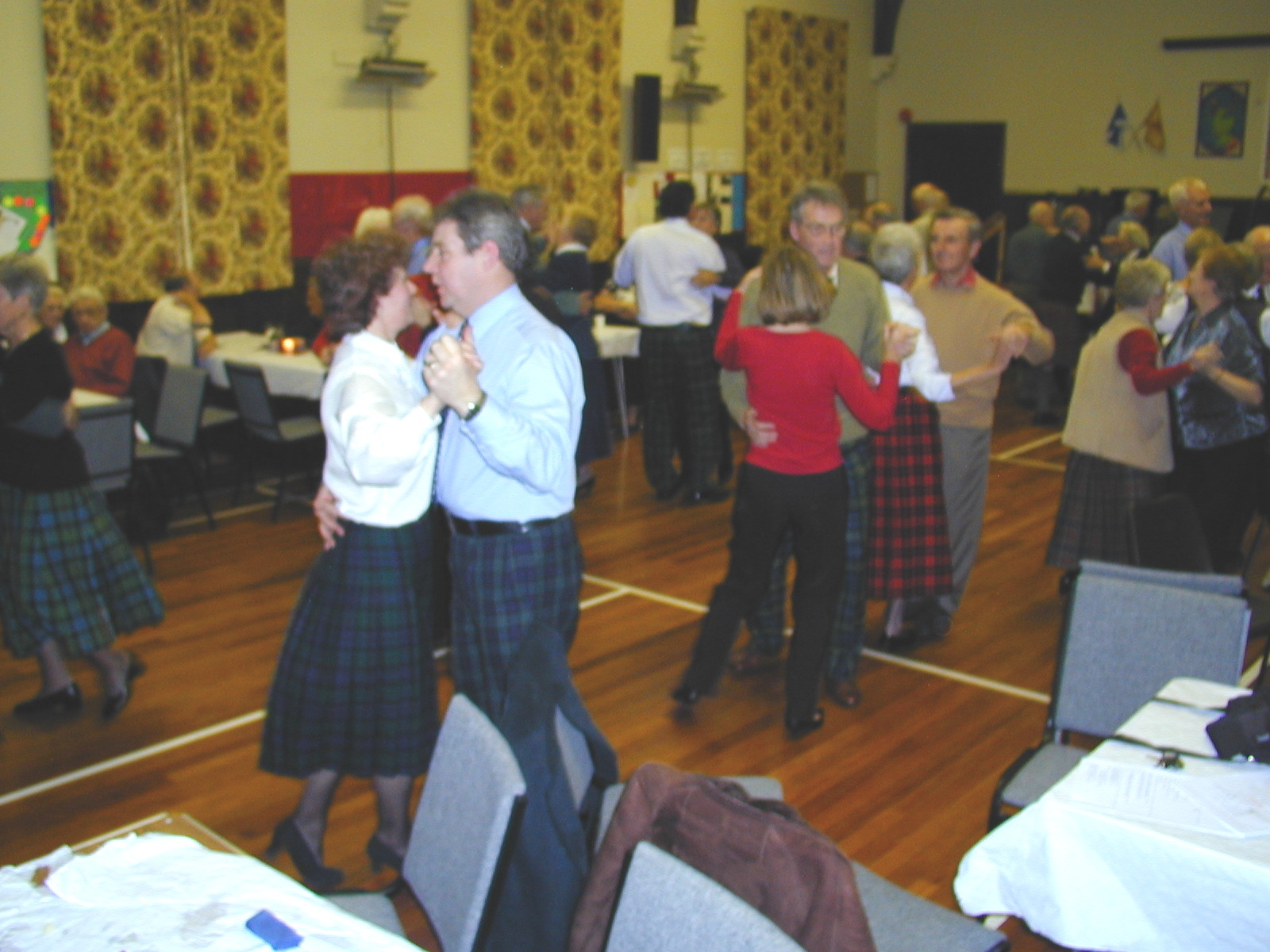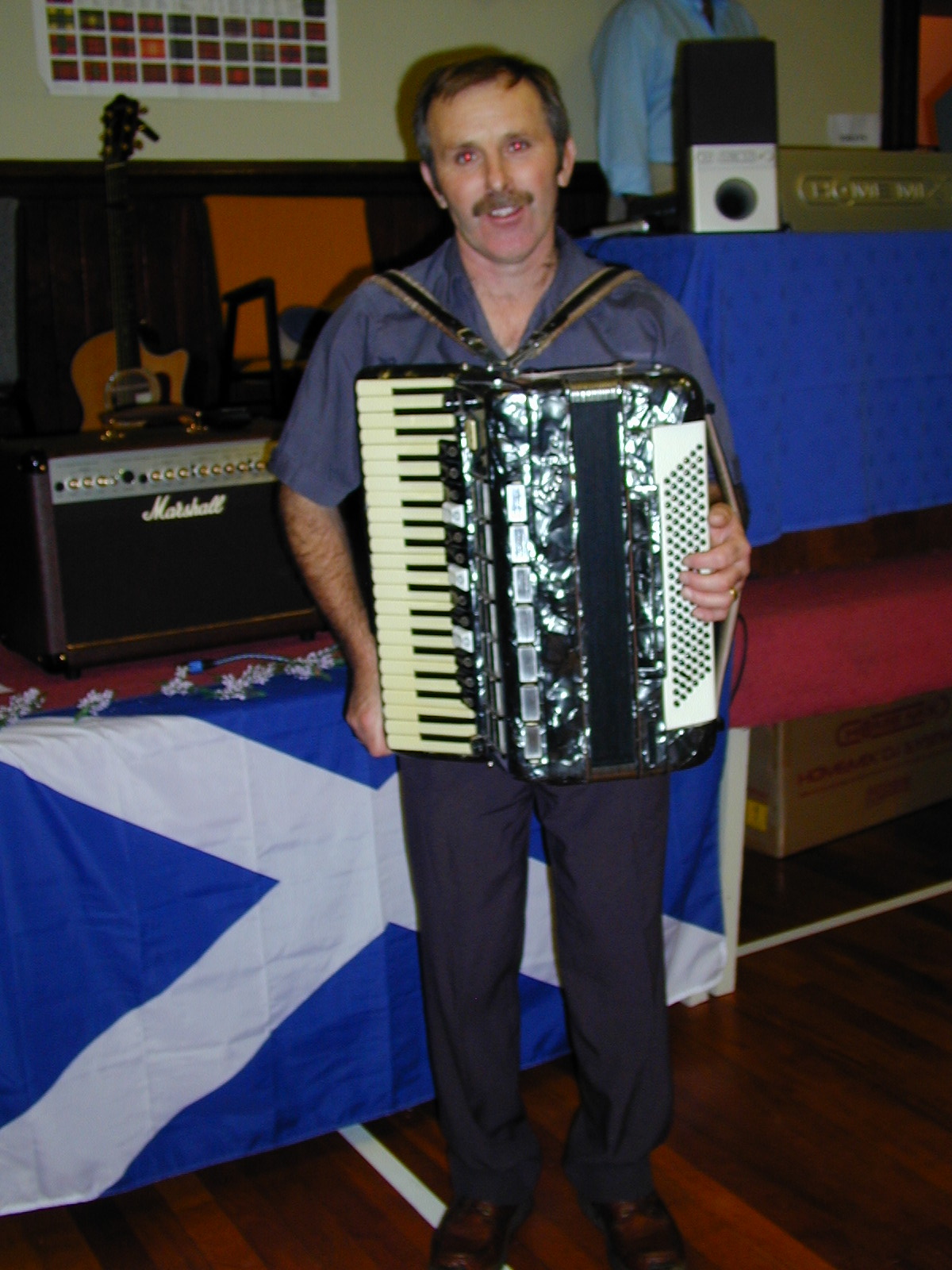 David Bowers
Steve Blaney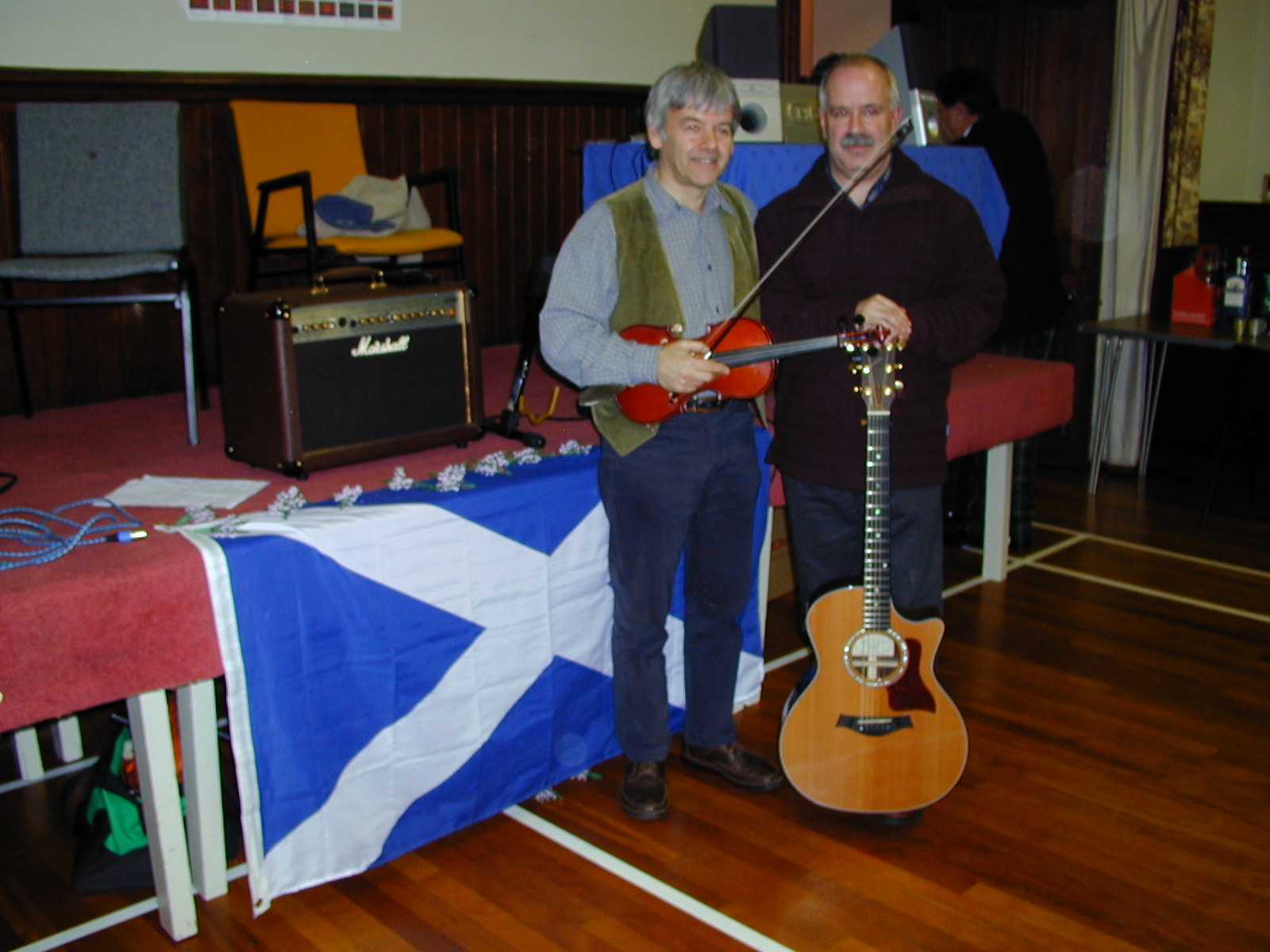 Ken Nisbet and Martin Wardrop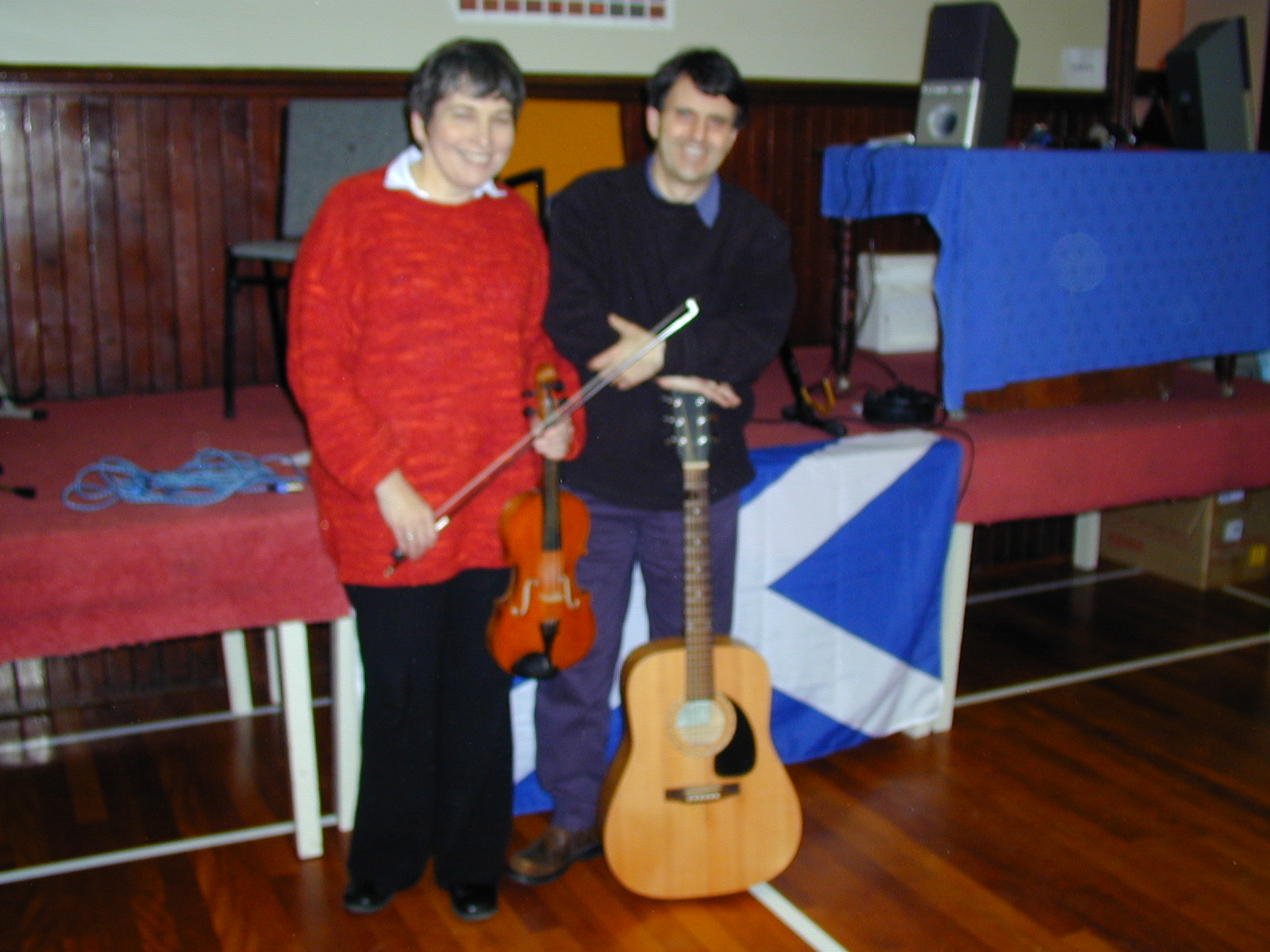 Kayren and Tom Hall